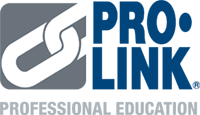 LOGIN:
Florida Buy Marketplace: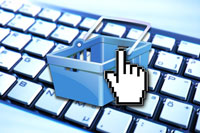 Pro-Link, Inc., founded in 1984, is a national full-service janitorial supply, marketing, and buying organization. There are more than 100 members in the Pro-Link family and over 100 distribution points throughout the United States.
We provide our Member distributors and customers with a nationally recognized brand of high-quality products and services that help deliver cleaner facilities at lower total costs. With a national sales force of Regional Sales Managers and industry professionals, we also provide field support, troubleshooting, and training for members and their customers.
Florida customers will be served by local distributors with show rooms, local warehouse and national branded products. With an economical pricing structure your local distributor and Regional Sales Manager are available to assist you with proven preferred methods of training in cleaning procedures.
Supplier Information
Michael Kauffman
Southern Regional Sales Manager
781-956-8671
Email Michael
Deven Turner
SSE Equipment & Supply
334-677-7111
Email Deven
Todd Stefano (Georgia)
Henderson Chemical Company
478-742-6455
Ross Dornbush (Ocala)
Lawton Bros. (Ocala)
352-629-3797
Email Ross
Randy Harmon (Melbourne)
Lawton Bros. (Melbourne)
321-951-0861
Email Randy
Contract Information
| | |
| --- | --- |
| Cooperative Name | Florida Buy State Cooperative Purchasing |
| Contract Name | Janitorial Supplies |
| Contract Number | 22-141 |
| Lead Agency | Washington County Florida School District |
| Contract Term | 09/14/2021 - 09/30/2024 |
| Extension Details | RFP 21-14 recommended for approval in September 2021. Contract and extensions possible through September 2026. |
| Categories | |