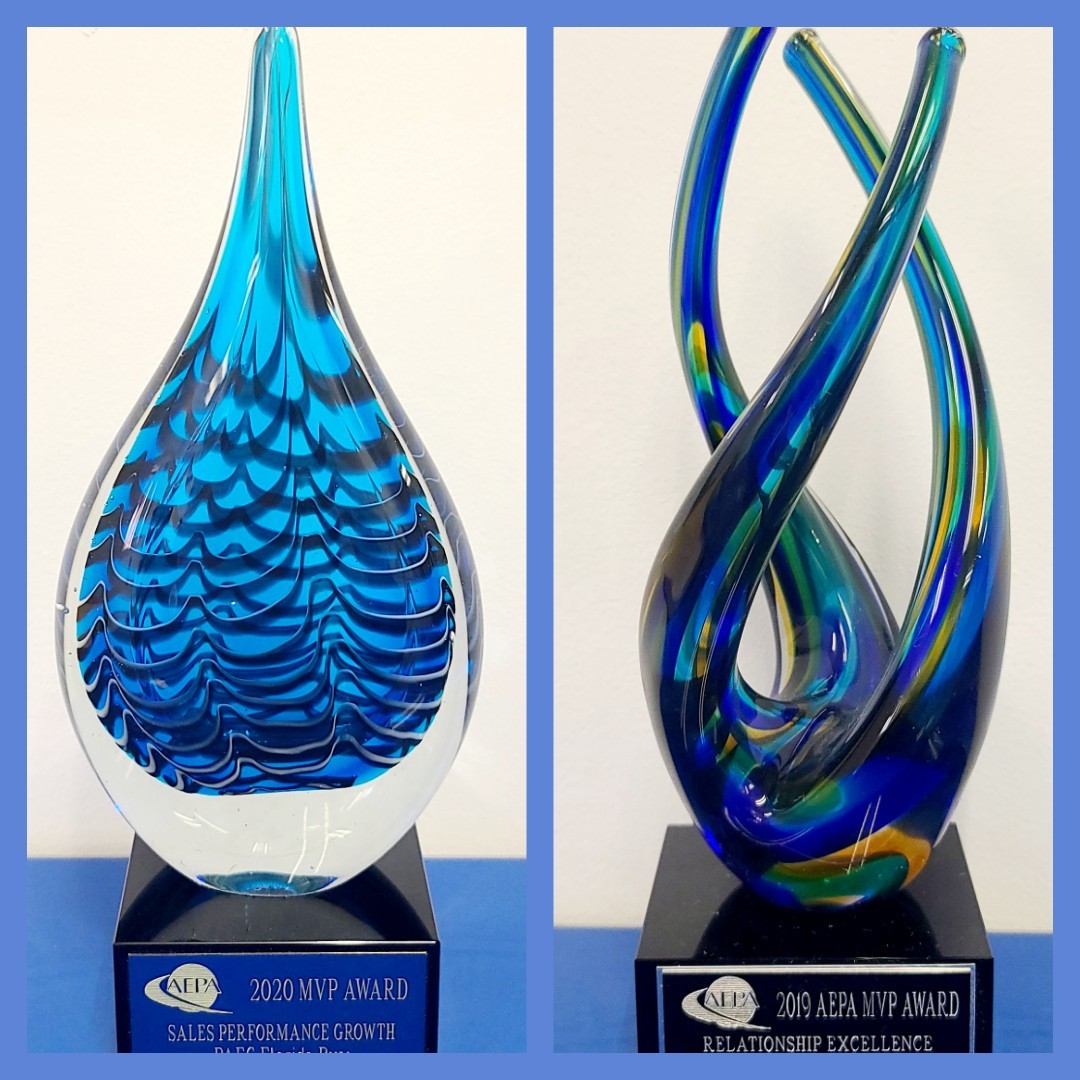 As one of 29 state members of the Association of Educational Purchasing Agencies (AEPA), the Florida Buy State Cooperative purchasing program earned honors through the association's MVP award for growth.  That essentially means the program experienced more growth year over year than all other members in the AEPA.
"We are clearly excited to earn this award since it validates the hard work that we have put into growing our program, but the real winners are the school districts that we serve.  Such growth reflects a continued satisfaction in the services we provide, but more importantly, are the savings in dollars to those that use our program," said Florida Buy Contracts Coordinator, Judy Hall.
The Florida Buy State Cooperative is a legislatively sanctioned procurement program managed through the Panhandle Area Educational Consortium (PAEC) and the Washington County, Florida School District in partnership with the Heartland Educational Consortium (HEC) and the North East Florida Educational Consortium (NEFEC).
Through the program's membership in AEPA, Florida Buy works with more than half the nation to leverage the purchasing power on a wide variety of bids for products and services through legally compliant solicitations written to include state specifications in each member state.
"As more public agencies become aware of the Florida Buy program, it simply makes sense to use a nationally solicited bid to take advantage of the excellent pricing and know that it meets all Florida's purchasing requirements.  We make purchasing safe, simple, and cost effective," added Larche Hardy, Director of the Florida Buy State Cooperative Purchasing Program.
In 2019, the program received the AEPA's award as MVP for Relationship Building.
"That was a very important award to us because it is given by the members.  It is not so much about numbers but methods.  I think you can't really have growth without having great relationships," Hardy added.
The Florida Buy State Cooperative Purchasing Program works with schools, school districts, as well as cities and counties all over the state to find great deals on technology, office supplies, athletic equipment, roofing, flooring, and hundreds of other products and services utilized by public agencies.
As a shared service organization, all public entities are eligible to participate in the program and no membership is required.