Welcome to Florida Buy!
The Florida Buy State Cooperative Purchasing program offers a FREE state-wide solution for government procurement by providing competitively solicited contracts though the Association of Educational Purchasing Agencies and in conjunction with a Tri-consortia partnership between the Panhandle Area Educational Consortium (PAEC), the Heartland Educational Consortium (HEC) and North East Florida Educational Consortium (NEFEC) for thousands of products and services, many of which offer free shipping. We also offer pre-bid contracts on some capital projects such as roofing repairs, athletic surfaces, fencing, bleachers, sports lighting, flooring, and many others. Office supplies, custodial supplies, furniture, technology, textbooks, facility management software and other contracts provide multiple solutions to your purchasing needs.
The Florida Buy State Cooperative Purchasing program is legislatively sanctioned and provides a solution to FS 1010.04 (1)(b) requiring Florida schools to utilize contracts established through the Department of Management Services or through "Cooperative State purchasing programs managed through regional consortium service organizations".
For quick purchases, use the Florida Buy Marketplace and shop an "Amazon" like platform that allows payments with P-cards and purchase orders.
To see all of our contracted vendors, click the vendor tab to meet your local sales representative, obtain bid documents, and a company overview detailing the services you need.
Procurement Services Catalog:
LOGIN | Florida Buy Marketplace:
A member of AEPA!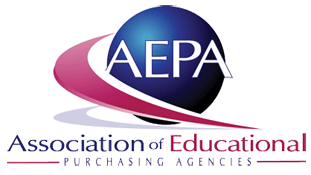 Florida Buy works with The Association of Educational Purchasing Agencies, to leverage the combined purchasing power of 29 states to deliver outstanding pricing on a wide Assortment of products and services.
Nationally Bid, Locally Awarded through the Washington County, Florida School District.
Meets K-20 Purchasing Requirements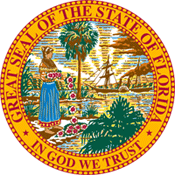 The PAEC "Florida Buy" program is recognized by the Florida Legislature as a purchasing option under the new 2016 law, FS. 1010.04 (1)(b), requiring the use of "state term contracts" (DMS) for purchases of non-instructional products or services. It also states "Each district school board may also use the cooperative state purchasing programs managed through regional consortium service organizations pursuant to their authority under
FS. 1001.451 (3)."
Contact Information:
Tori Baxley,
Florida Buy Procurement Specialist
(850) 638-6131 Ext. 2257
tori.baxley@paec.org