LOGIN:
Florida Buy Marketplace: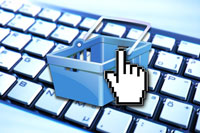 For over 57 years we have been a provider of internal repair plumbing parts and maintenance products as well as plumbing specialties such as: plumbing brass, plumbing fixtures and parts, plumbing trim, rubber goods, valves, and vacuum breakers.
We also specialize in hard to find and obsolete plumbing repair parts; send us your research items and we will do the rest. With over 200 suppliers, we can provide so much more than plumbing parts, just ask and we will quote! We have sales representatives nationwide to provide personalized service, inventory control options, monthly new items, customized kit box assortments, and more!
Supplier Information
Address

PO Box 30
Myersville, MD 21773
Amber Carr
Contract Coordinator
800-448-6710 x8155
Email Amber
Missy Baugher
Customer Service Manager
800-448-6710
Email Missy
Jessica Torzillo
Contracts Marketing Assistant
800-448-6710 ext. 8149
Email Jessica
Contract Information
| | |
| --- | --- |
| Cooperative Name | Florida Buy State Cooperative Purchasing |
| Contract Name | Maintenance, Repair and Operations (MRO) |
| Contract Number | 18-244 |
| Lead Agency | Washington County Florida School District |
| Contract Term | 05/15/2018 - 05/31/2022 |
| Extension Details | Bid 2018.5 -Bid recommended for approval in April 2018. Contract and extensions possible through May 2022. |
| Categories | |