LOGIN:
Florida Buy Marketplace: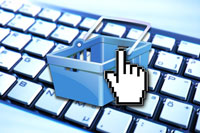 Lakeshore has grown from that first brick-and-mortar store to a leading developer and retailer of top-quality educational materials for early childhood programs, elementary schools, and homes nationwide. Today, we have a thriving e-commerce business, a national sales division, catalogs and 60 retail locations across the country, but we still consider ourselves "64 years young"—a company that experiences record growth year after year. We attribute that growth to the more than 2,000 people who make up our team. While 30% of our full-time employees have been with us for more than a decade, we've also been fortunate to attract lots of new talent—with all the fresh ideas and outside experience they bring to the table. The combined talents of our people allow us to reach for the stars—as we continue to experiment and try new things. In recent years, we have expanded our export market, opened offices in Asia and built a second distribution center in Midway, Kentucky—increasing our inventory and distribution space to more than 2 million square feet
We also continue to reinvent ourselves and explore new areas of business—recently launching a brand-new furniture line for the elementary school market, partnering with school districts and nonprofit organizations to create customized learning materials, and developing a Complete Classrooms® service that includes the design, delivery, and installation of entire classrooms. As we continue to evolve, we are so thankful for the talents and agility of our team, and we look forward to what the future will bring.
Supplier Information
Address

2695 E. Dominguez Street
Carson, CA 90895
Rafael Muro
Bid Supervisor
800-421-5354
Email Rafael
Brett Beckett
Regional Manager
904-570-8980
Email Brett
Contract Information
| | |
| --- | --- |
| Cooperative Name | Florida Buy State Cooperative Purchasing |
| Contract Name | Furniture, School & Instructional Supplies |
| Contract Number | 22-195, 23-139 |
| Lead Agency | Washington County Florida School District |
| Contract Term | (22-195): 02/15/2022 - 02/29/2024, (23-139): 02/27/2023 - 02/29/2024 |
| Extension Details | Furniture (22-195): Bid recommended for approval in December 2021. Contract and extensions possible through February 2025. School & Instructional Supplies (23-139): Bid recommended for approval in November 2022. Contracts and extensions possible through March 2027. |
| Categories | |